Celebrating YA Reader Appreciation Week is in full swing! Today I've got author Lisa Brown Roberts on my blog talking about her road to publication. I love these stories and hearing about how writers finally got the book deal.
Thanks for being here Lisa. Please tell my readers about your journey into publication.
My Journey to Publication - Lisa Brown Roberts
HOW TO DROP A CLASS (AND FALL IN LOVE)
was inspired by the dot-com crash that happened in the early 2000's. It could have been inspired by any economic recession, but this one impacted me personally. My family and I went through our own "class drop" and the emotional and financial impacts were devastating. Unlike previous novels I'd written (and not published), this one came from my heart. I wanted to tell a riches-to-rags story, but with hope and humor, and of course a love story, because I'm a romance writer at my core.
Once I'd gone through many drafts and revisions, with enormous help from my
awesome critique group
, I started querying agents and pitching at conferences. I'd reached the stage of "positive rejections" when I decided to submit to Entangled Publishing. I'd heard a lot of buzz about Entangled and read a slew of their fantastic YA novels. The fact that I could submit to them un-agented was a huge plus! Meanwhile, I also entered the 2013 Rocky Mountain Fiction Writer's Colorado Gold contest in the YA category. I was thrilled to be a finalist in that category. I didn't win, but you know what they say…it's an honor to be nominated ☺.
The Fall of 2013 was a flurry of excitement – attending the RMFW contest in September as a finalist, receiving an offer of publication from Entangled, which led to signing with agent Nicole Resciniti of The Seymour Agency, culminating with officially signing the Entangled contract the day before Thanksgiving while celebrating with my in-laws in Dallas.
When people ask me how long it took to go from unpublished to published, I have a hard time answering. The long answer is I knew I wanted to be an author when I was seven years old, and that desire never wavered. What did waver, however, was my own self-confidence, the lack of which hobbled me for years. I wrote in fits and starts, never finishing anything, until I joined SCBWI, which led to my amazing critique group of serious, dedicated, professional authors who slapped me upside the head (with love) until I finished this book. Since completing this book, I've written two YA romantic comedies, one of which is contracted to Entangled Teen. I still battle self-doubt, but I've learned that the best way to push through it is to keep writing every day, no matter what. Plus looking at random photos of Johnny Depp helps.
HOW TO DROP A CLASS (AND FALL IN LOVE)
by Lisa Brown Roberts releases in February 2015 from Entangled Teen.
Darcy Covington is completely unprepared when her car is repossessed from her elite private school and her new nickname, Repo Girl, goes viral. Used to hiding in the shadows of her larger-than-life infomercial king dad and drama queen best friend, Darcy's forced into the spotlight when her dad goes AWOL. Can Darcy make a new life for herself and her family on the run-down side of town, decipher the cryptic clues to find her missing dad, and maybe fall in love along the way?
Pre-order Links:
iBooks
Amazon
Barnes & Noble
Kobo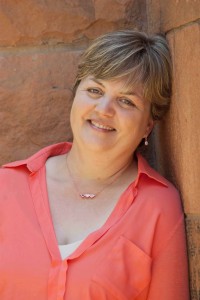 Lisa Brown Roberts still hasn't recovered from the teenage trauma of nearly tweezing off both of her eyebrows and having to pencil them in for an entire school year. This and other angst-filled memories inspire her to write and read YA books about navigating life's painful and funny dramas, and falling in love along the way. Connect with Lisa at
lisabrownroberts.com
,
Twitter
,
Facebook
,
Tumblr
and
Instagram
.
In celebration of YA Reader Appreciation Week, from September 22-26, 2014, follow Lisa on Twitter and you might win free books and swag!
a Rafflecopter giveaway